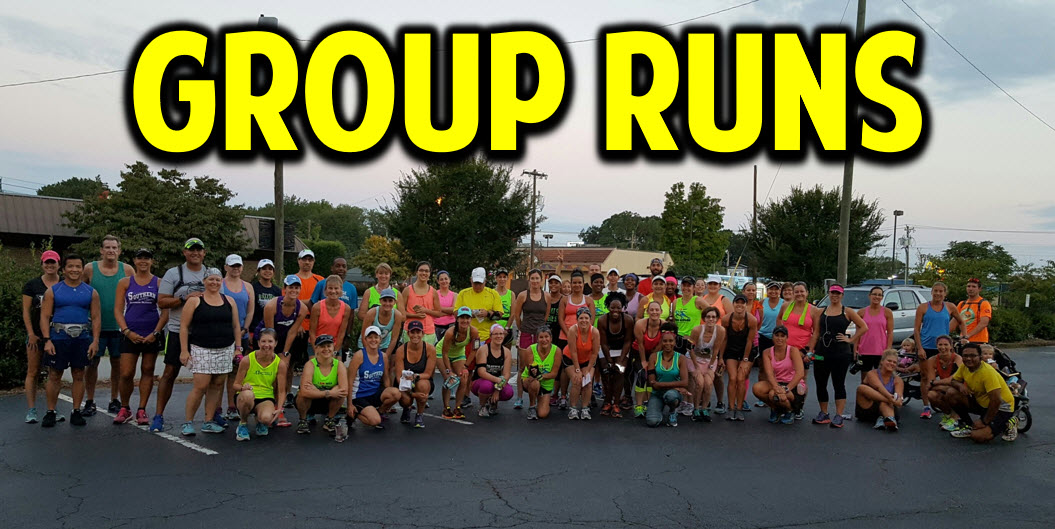 All RunnerDude Group Runs are 

All Paces Welcome! Walkers too!
FREE!
Time: 6:00 PM Warm-up; 6:05PM Run Starts
Location: Parking lot behind RunnerDude's Fitness  (2309 W. Cone Blvd.)
Distance: 3-6 miles
Note: From the spring time change through the fall time change, the first Wednesday of each month we start our run from Di'lishi Frozen Yogurt on Battleground Ave.

All Paces Welcome! Walkers Too!
Free!

 
Saturday, January 19th
Location: Quaker Village 5615 W. Friendly Ave (Directions)
Parking: Park in the parking lot to the side and behind of Boston Market and away from  Starbucks. Do not take up their parking spaces.
Time: 7:30am (the group heads out at 7:30am, so arrive a little prior to 7:30am)
Rest Rooms: There's access to restrooms at WalMart.
Download the RunGoApp prior to coming to the run. If your phone is prone to having issues with RunGo, then print out the route directions from the RunGo website on your desktop or handwrite the directions.
Routes:
5-Miler  8-Miler   9-Miler   10-Miler   11-Miler   12-Miler     14-Miler   15-Miler   18-Miler
Note: Runners are to obey all traffic signals and crosswalks on the various routes.
Water Stops will be located at:
W Friendly Ave / Holden Rd (8-18 milers)
Walgreens / Spring Garden   (14-18 milers)
Note: There is no waterstop on the 5-mile route.