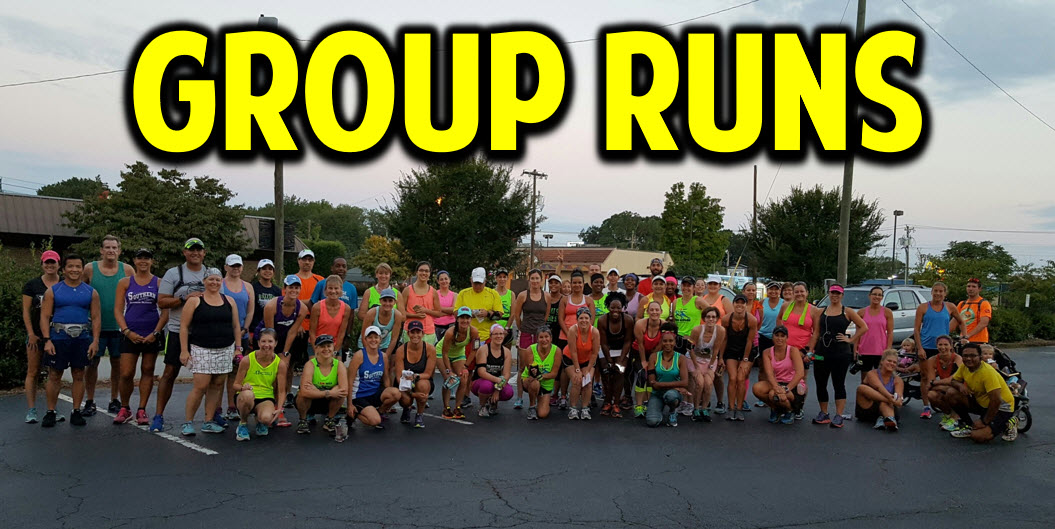 All RunnerDude Group Runs are 

All Paces Welcome! Walkers too!
FREE!
Time: 6:00 PM Warm-up; 6:05PM Run Starts
Location: Parking lot behind RunnerDude's Fitness  (2309 W. Cone Blvd.)
Distance: 3-6 miles

All Paces Welcome! Walkers Too!
Free!

 
Start Location and Routes for Saturday, July 14th
6:30AM
Time and Starting Location : 6:30am at Golden Gate Shopping Center on Cornwallis Dr. (Directions)
Park near the Well Fargo Bank
Note: Food Lion doesn't open until 7am, so their restrooms will not be available. The CVS which is close by says it's open 24 hrs. To be on the safe side you may want to make a pit stop before coming .
Routes:
5-Miler   8-Miler   10-Miler   11-Miler   12-Miler   13-Miler   15-miler 
Runners are to obey all traffic signals and crosswalks on the various routes.
Water Stops will be located at:
Hill St / Mendenhall St (located at approximately mile 2.5)
N Elam Ave near Wesley Long Hospital (located at mile 4 and will be passed again on the 10-15 mile routes)
Fairmont / E Lake Dr (located at mile 6 and will be passed again on the 13 and 15 mile routes)