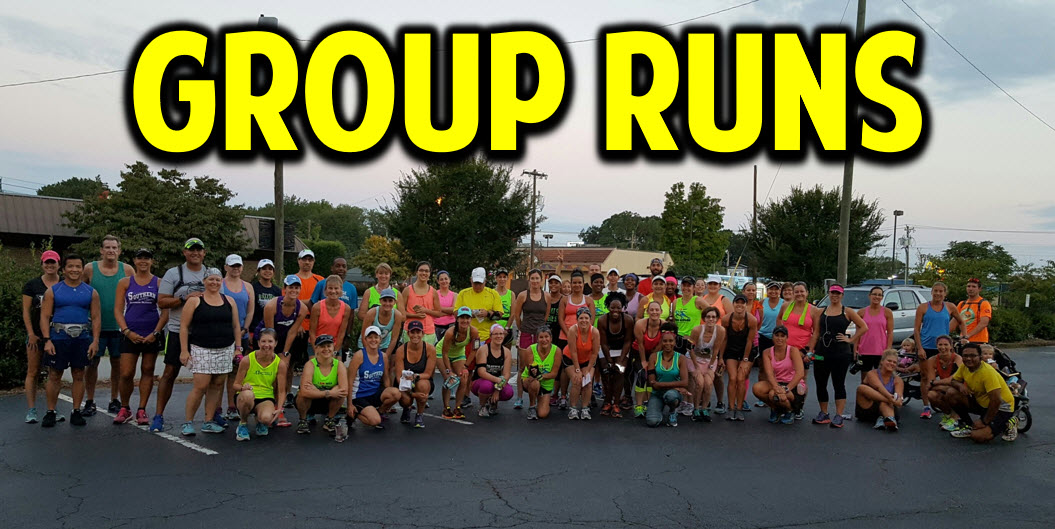 All RunnerDude Group Runs are 

All Paces Welcome! Walkers too!
FREE!
Note:

There will be no Wednesday Night Group Run on 11/21/18. Join us at 7am on 11/22/18 for the free Canned Cranberry Sauce 10K Fun Run/Walk at RunnerDude's Fitness. We'll be collecting canned/dry good donations for Urban Ministry.
Time: 6:00 PM Warm-up; 6:05PM Run Starts
Location: Parking lot behind RunnerDude's Fitness  (2309 W. Cone Blvd.)
Distance: 3-6 miles
Note: From the spring time change through the fall time change, the first Wednesday of each month we start our run from Di'lishi Frozen Yogurt on Battleground Ave.

All Paces Welcome! Walkers Too!
Free!

 
RunnerDude Saturday Group Run for  12/15/18.
Location: RunnerDude's Fitness (2309 W. Cone Blvd)
Time: The run begins at 7:30am (arrive a little before that for the group picture). We head out at 7:30
The greenway is great in some areas and not as great in others, so you'll have to navigate carefully and you may have to do several loops or out-n-backs to get your mileage in. The rain has helped, so it should be even a little better in the AM. Given that, runners should use their own discretion and put safety first. Walk in places that are still bad and avoid slippery hills. We'll be running down the greenway for our run. Country Park is good, so many of you may want to run by Spencer Love, down to the park, and do a loop then come back to the greenway. Entirely up to you. The coolers will be out on the greenway in their usual spots. I'll also put a cooler at Spencer Love too.
Water Stops will be located at the usual Greenway locations and at Spence Love