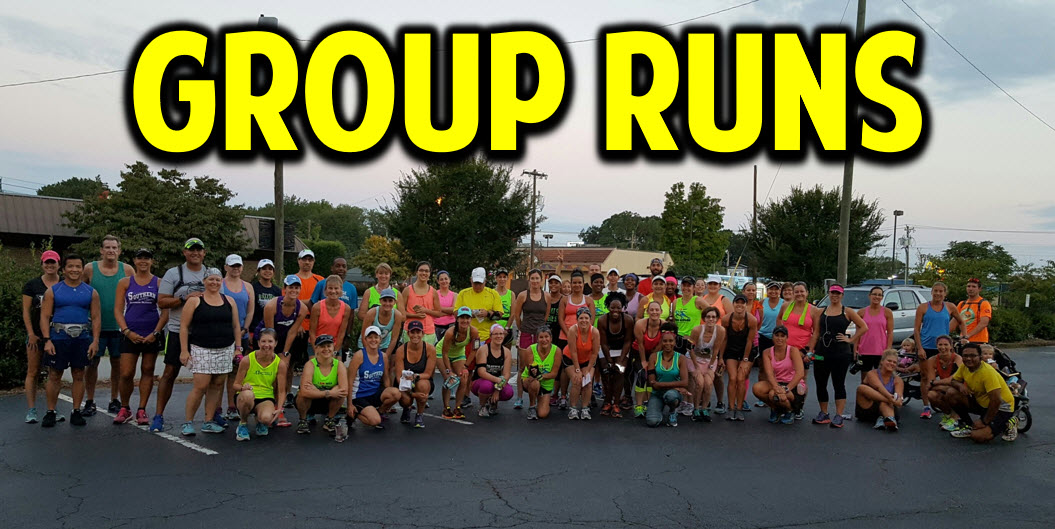 All RunnerDude Group Runs are 

All Paces Welcome! Walkers too!
FREE!
Time: 6:00 PM Warm-up; 6:05PM Run Starts
Location: Parking lot behind RunnerDude's Fitness  (2309 W. Cone Blvd.)
Distance: 3-6 miles

All Paces Welcome! Walkers Too!
Free!

 
Saturday, April 27th
Tomorrow's RunnerDude Saturday Group Run will be a greenway run starting from RunnerDude's Fitness at 7:30am. You can get in a little over 14 miles doing an out-n-back from RunnerDude's Fitness to the closed tunnel at the end of the greenway and back. Coolers will be in their normal locations on the greenway @ Lake Brandt Rd, Owls Roost Rd, and Strawberry Rd. (Thanks for putting the coolers out Dinesh!). Be sure to make a bathroom pit stop at the gas station or at McDonalds at Cone/Battleground before coming to RunnerDude's Fitness.