Scroll Down to Check Out Our 2-Month Summer Special Starting August 1st!
GET IN THE BEST SHAPE EVER WITH RUNNERDUDE'S BOOT CAMP! START YOUR MORNINGS OUT WITH HIGH-ENERGY WORKOUTS DESIGNED TO JACK UP YOUR METABOLISM AND BURN THAT FAT AS WELL AS PROVIDE FULL-BODY CONDITIONING, BALANCE AND AGILITY.  OPEN TO MEN AND WOMEN OF ALL FITNESS LEVELS.
Our boot camps are for all ability and fitness levels. When needed, your instructor will make modifications for exercises. We don't yell in your face or throw tires around. But we do give an awesome full-body workout in a fun format. You'll get a great workout and have fun too! Yes, that can happen!
Day/Time: Tuesday and Thursday  5:30-6:15AM
Drop-In : $10 a workout
Save with our Year-Round Program Below and Check out the 2-Month Summer Special Too!
RunnerDude Boot Camp Year-Round Program 
Day/Time: Tuesday/Thursday 5:30-6:15AM
2-Day-A-Week Package: $45 monthly (Register on site or email us at runnerdude@runnerdudesfitness.com to register.)
All sales are final. Credit can be applied towards other programs available at RunnerDude's Fitness.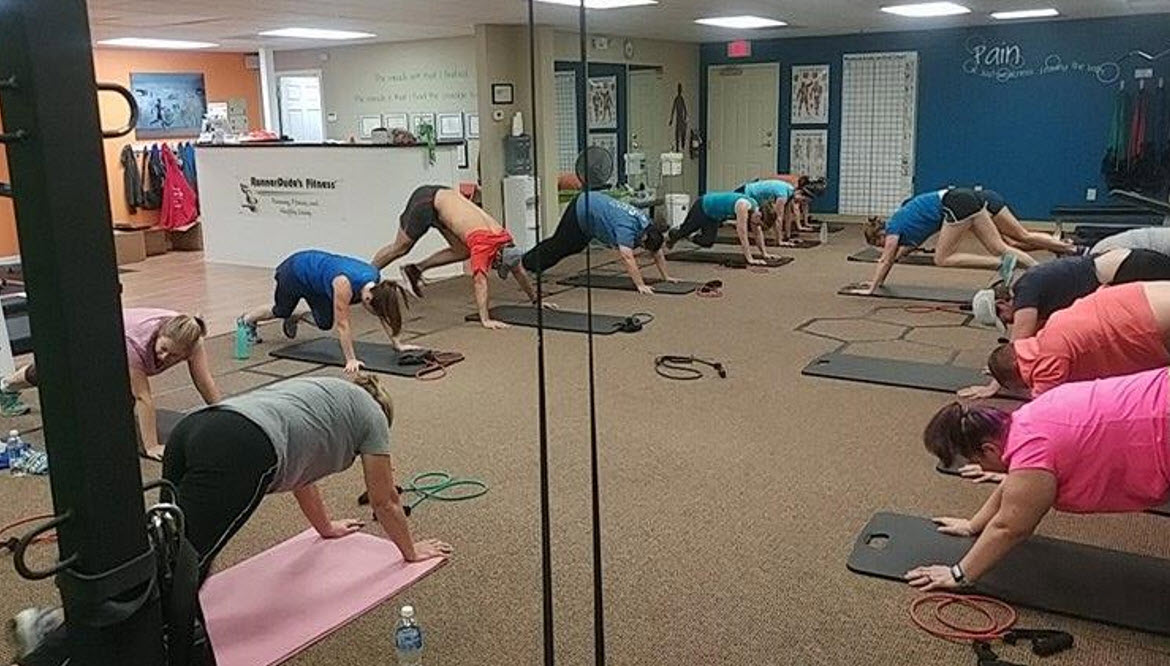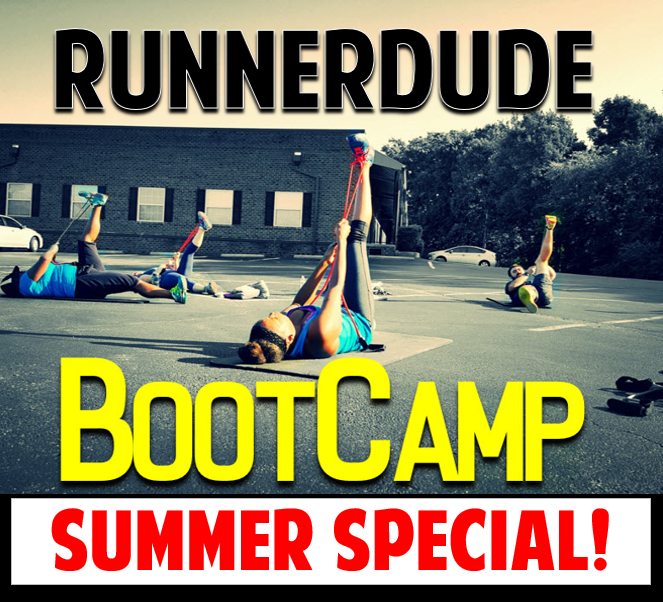 Join our Special 2-Month Summer Boot Camp And Save Over 20%!
Starts Aug 1st
The Summer Boot Camp will join our existing Boot Camp for a special 2-months! That's 17 workouts! Normally $10 a drop-in session, this 2-month Summer Program is only $70!  That's a savings of over 50%!