Neuse River Bridge Run Half Marathon Marathon, 10K, and 5K Training Program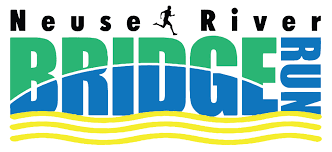 Join the RunnerDude's Fitness Training Program for the upcoming spring 2023 Neuse River Bridge Run that takes place April 29, in New Bern, NC. Participants can train for the half marathon, 10K, or 5K distance. This is a destination race, so the group will have a great time training for, traveling to, and racing this beautiful eastern North Carolina race.
When Does Training Start? Feb 5, 2023
When is the Race Date: Saturday, April 29, 2023
What's included in Training?
Experienced Coach: Coaching from experienced RRCA, USA-TF, ASCM, NPTI certified coach who has trained hundreds of runners from first-time 5Ks to Boston Qualifier Marathons, to 50-mile ultras
Custom Training Plan: No cookie-cutter training plans at RunnerDude's Fitness. Even though it's group training, each runner gets his/her own training plan customized to meet his/her individual running goals.
Consultation: A time to discuss your running/racing experience and racing goals (This can be done via email, Zoom, or in person.)
Training Support Info: A wealth of training materials available only to group training participants from proper hydration and fueling to what to wear and how to avoid injury
Saturday Group Run: Group meets at 7:30am in a variety of locations around Greensboro with routes provided by RunnerDude. For info on the Saturday Group Runs Click Here.
Ongoing Communication: Weekly communication and motivational emails
Social Media: Access to private RunnerDude Group Race Training Facebook page (a great place for race trainees to communicate with and support one another during their training)
Brooks Performance RunnerDude's Fitness T-Shirt (Men's and Women's Options)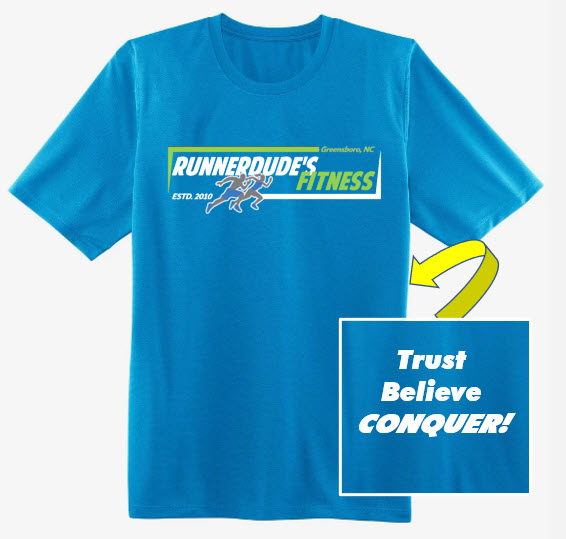 How Do I get Started?
Register by 1/13 for the race distance of your choice by clicking on the registration button below. Within a day or so after receiving your registration, Thad will contact you by email to get the needed information to learn about your current running as well as your goals for the race to help him craft your custom training plan.
Incorporating RUNegades: RUNegades is a weekly group speed workout. If you are currently in the RUNegades Program, it will automatically be incorporated into your training plan. If you are not currently in RUNegades, and you'd like to add the weekly group workout into your plan, you can let Thad know when he emails you after registration. If you are not interested in incorporating RUNegades into your training, no prob, Thad will incorporate a weekly speed workout that you can complete on your own.
Training Options
Half Marathon 12-Week Training Program = $125
5K and 10K 10-Week Training Program = $100