RunnerDude's Fitness
Pullover Order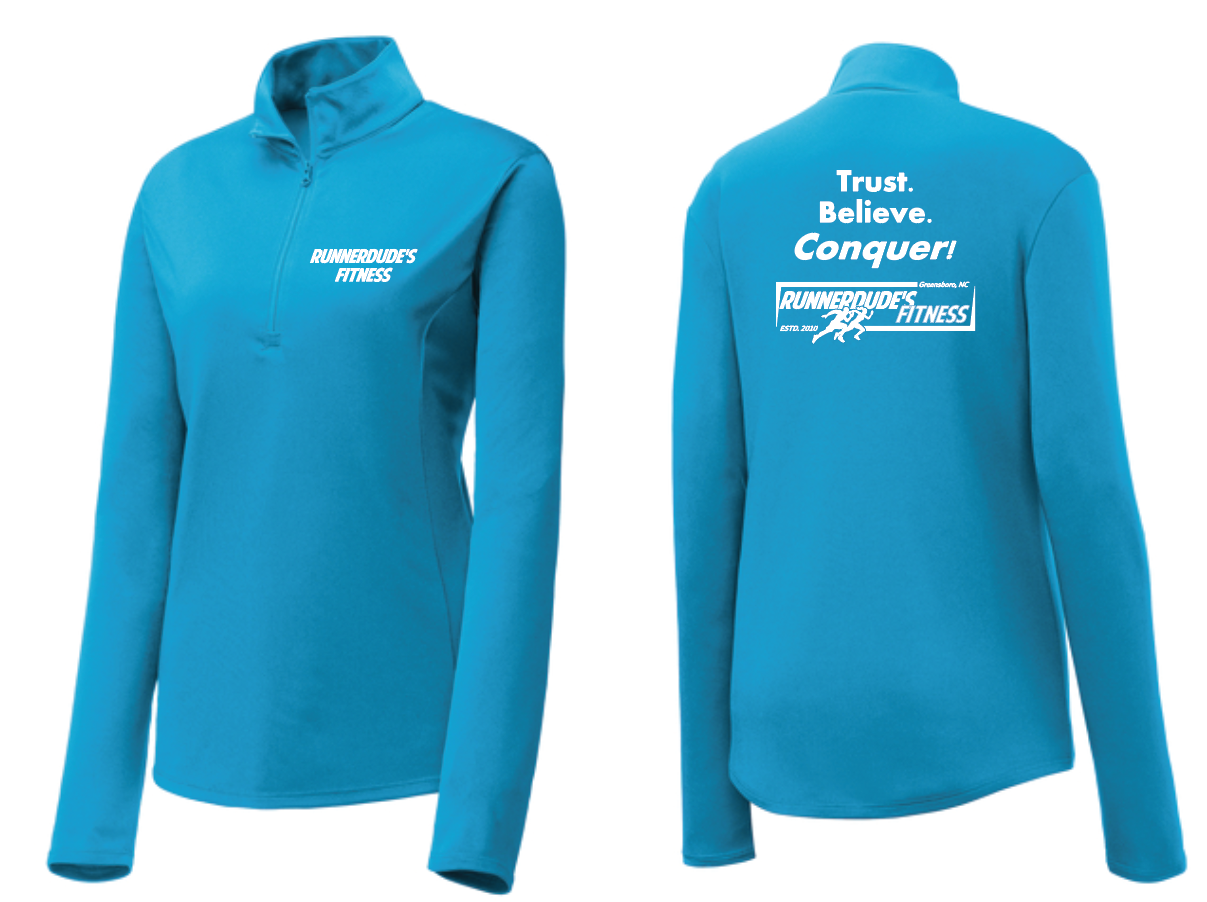 This year we have 2 styles to choose from for both men and women. The first option is the Sport-Tek® Sport-Wick® Stretch 1/2-Zip Pullover. This is the version we ordered a couple years ago. Although lightweight, this pullover is extremely warm. The Second option (shown above) is the Sport-Tek® PosiCharge® Competitor™ 1/4-Zip Pullover. Similar to the Sport-Wick, this option is lighter weight, perfect for spring or for someone who's more hot-natured.
More Details on each option are provided below.
Please place your orders by Jan 5th, 2020.
The Original Pullover (Womens)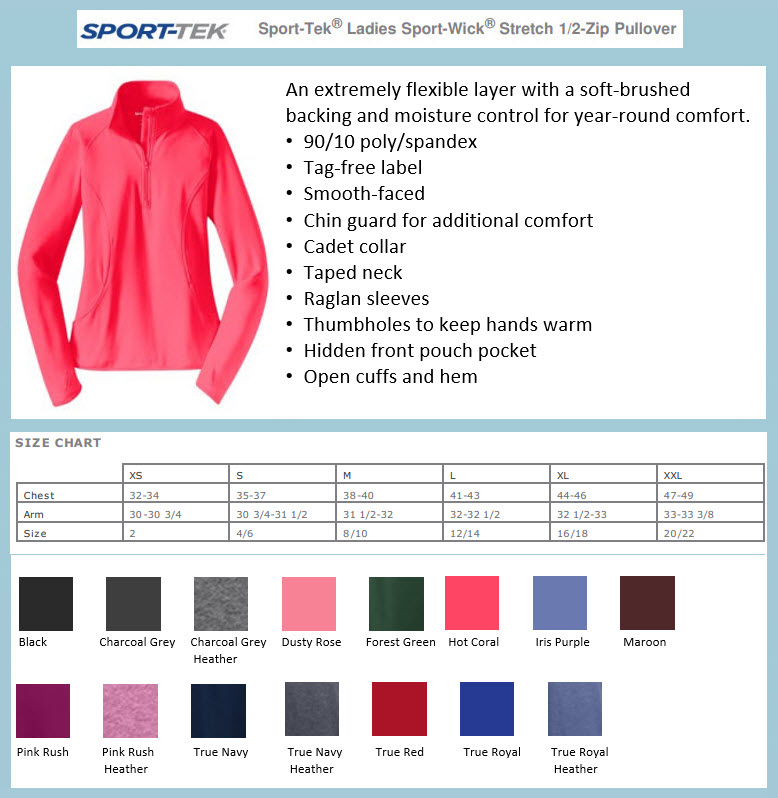 $45.00 (plus tax)


The New Lighter-Weight Pullover (Womens)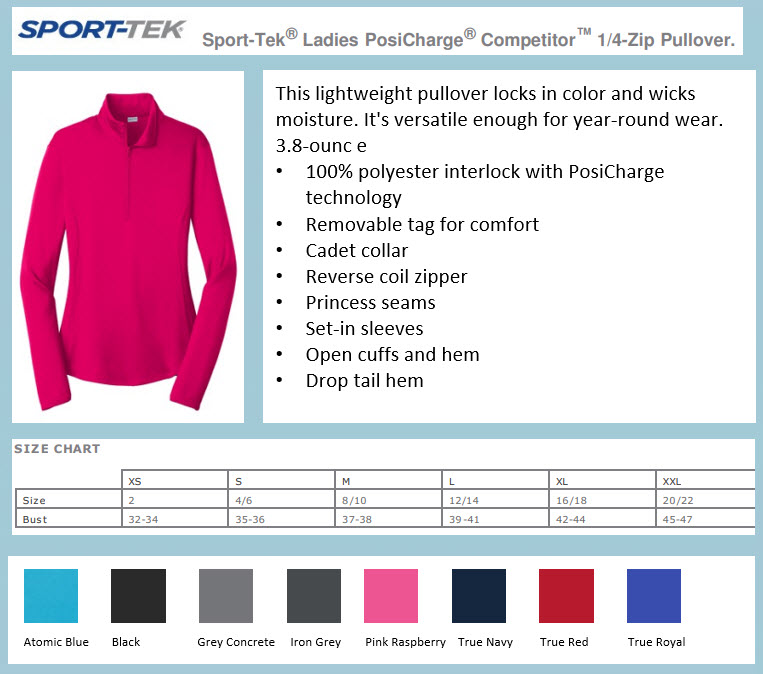 $40.00 (plus tax)


The Original Pullover (Mens)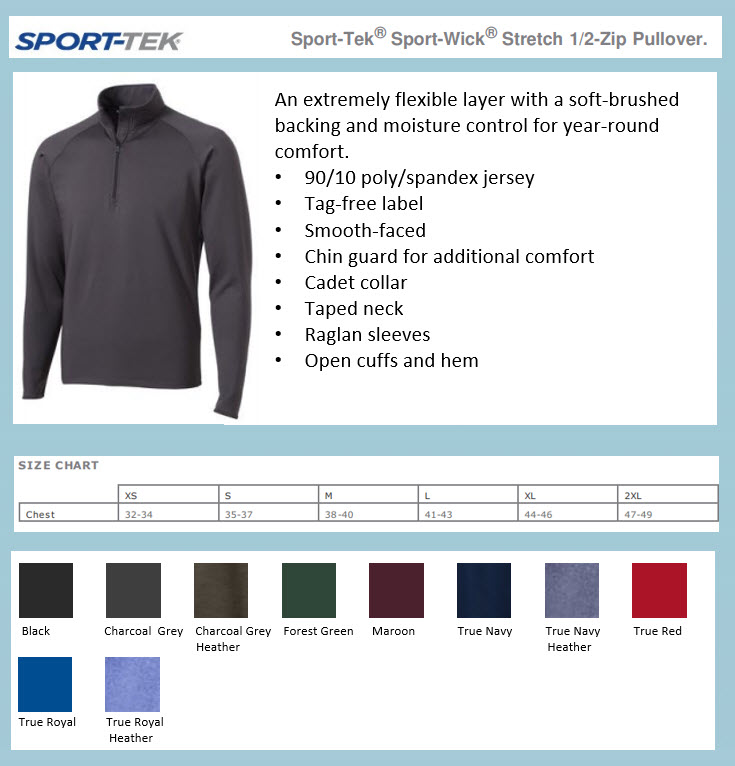 $45.00 (plus tax)


The New Lighter-Weight Pullover (Mens)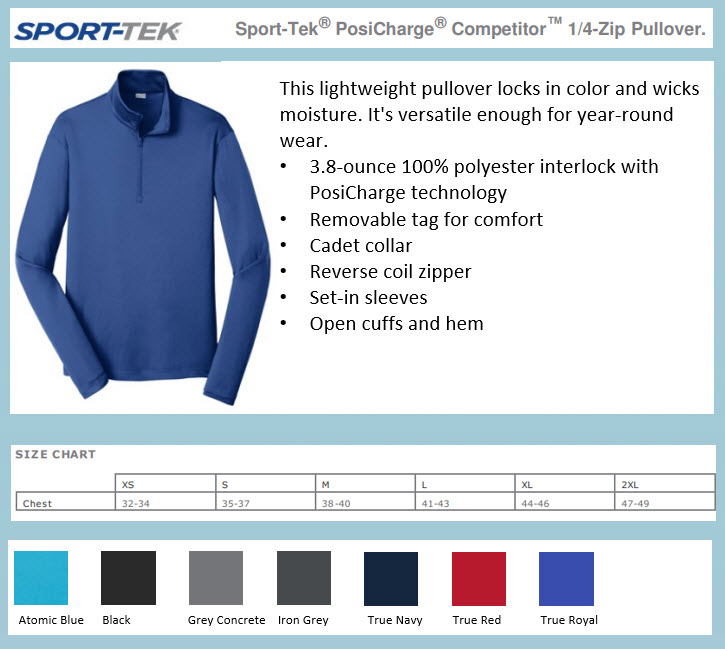 $40.00 (plus tax)