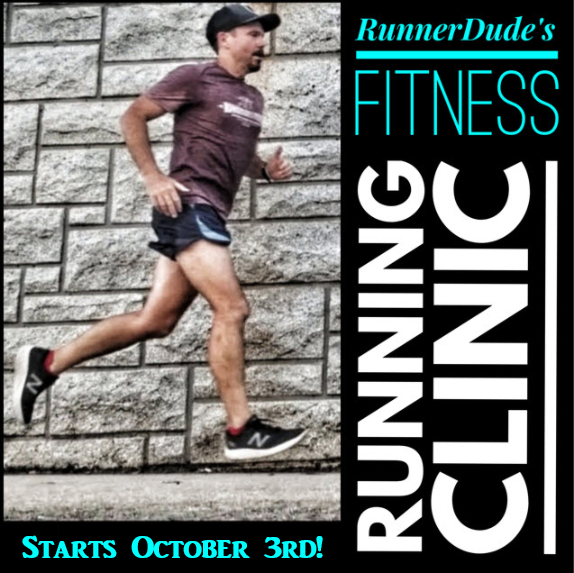 Canceled
(We hope to reschedule the event in the spring of 2021)
RunnerDude's Fitness Running Clinic
Great Start to Fall Running!
The RunnerDude's Fitness Running Clinic will take place the first 4 Saturdays in October 1:00pm-2:00pm. The clinic will focus on form, injury prevention, and running efficiency, how to run hills (up and down), and more!
The clinic will not be a sit-down-talk-at-you-clinic. You'll be up, moving around, learning some good runner-specific exercises and stretches and of course running! Appropriate for all paces and ability levels.
Clinic participants will meet at Spencer Love Tennis Complex  (Jaycee Park Dr.) We'll be meeting at the far end of the parking lot near the Country Park entrance.
Pick and Choose the clinics you want to attend or register for all 4 clinics and Save 15%!
October 3:   Good Form Running, Cadence, and Breathing
October 10: Runner Specific Exercises (Upper, Lower and Core) to Reduce Injury and make you a stronger runner, Pre and Post Running Stretching and Foam Rolling
October 17: "Trackless Speed Work" (Including How to Run Hills-Up and Down)
October 24: VO2Max-What Is It? How Does it Help Me As a Runner? (Includes a 1.5-mile VO2Max Run Test)
Cost:
Preregister and Save! 

Preregistration is $25 per clinic ($30 onsite)
Preregister for all 4 clinics and Save 15%! That's only $85 for 4 Clinics! (Use Promo Code: DUDE15 at checkout!)
The Clinics have been Cancelled for fall 2020 and we hope to reschedule for spring 2021.