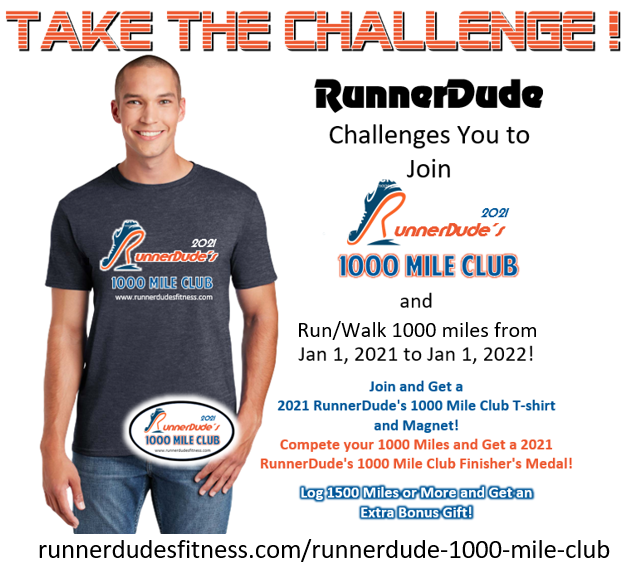 Welcome to the 2021 RunnerDude 1000 Mile Club! Your goal is to log 1000 miles between January 1, 2021 and January 1, 2022! These are your miles. You can run, walk, or run and walk your miles. These can be inside, outside, or inside and outside miles.
Runners (and walkers) are awesome people and as such we're using the honor system. You can choose to log your miles however you'd like. You can go old-school and record your miles on a wall calendar or you can use a fancy app. It's not required, but there will be a special Strava Club set up on the Strava App for participants in the 2021 RunnerDude's 1000 Mile Club. It's a great app for logging your miles and for club member to connect and support each other.
2021 RunnerDude's 1000 Mile Club members will also have access to a private Facebook group page to motivate one another and to celebrate their milestones. Post a picture when you reach your first 100 miles in your year-long challenge. Post a picture of soggy you when you run in that downpour cause you had to get in your miles. Post when you compete that race you've been wanting to run. Post a picture when you PR in a race during the next 12 months.
We've had hundreds of participants since the inaugural club in 2018! Since we started the club in 2018 we've had runners and walkers from 11 states represented in the club (NC, SC, GA, FL, OH, MO, NE, NY, PA, TX, VA)! This year, we've had one participant logging her miles in Canada! Let's shoot for all 50 in 2021!
WeeDoggie! You're going to do amazing things over the next year. 
Every club member will receive a 2021 RunnerDude's 1000 Mile club T-shirt and Magnet. All members reaching their 1000 miles during 2021 will also receive a special finisher medal! WeeDoggie! And don't forget, those runners that reach 1500 miles or more will receive a surprise bonus!
(Actual medal design may vary.)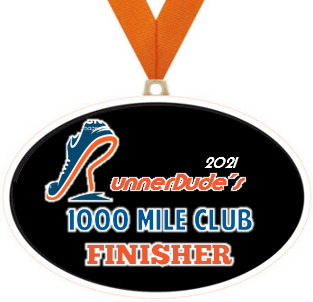 Cost: $55  Registration includes Free Shipping, membership, T-shirt and magnet, as well as access to the private group Facebook page and the private Strava Club. Note: T-Shirts are Unisex sized and are 65%Poly/35%Cotton blend.
Makes a great gift! If you'd like to purchase a membership as a gift for a friend of family member, email Thad at runnerdudesfitness@gmail.com after your purchase and let him know it's a gift. He'll follow-up to get more details.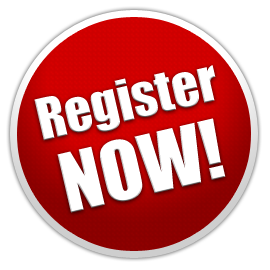 Black Friday Special!
Use Promo Code: blackfriday20 and Save 20%!
(Be sure to click on "Apply" after entering code.)
After registering, RunnerDude will email you with more specific information about the club. T-shirt order will be placed after registration is closed on Jan 1, 2021. The T-shirts and magnets will be shipped or ready for pickup in mid to late February. You can wear your T-shirt during the year to keep you motivated, or you can wait and wear it once you've completed your miles!
Don't forget, once a member, you can join the Strava 2021 RunnerDude's 1000 Mile Club and the Club Group Facebook Page!