Custom Running Plans to Keep You Running!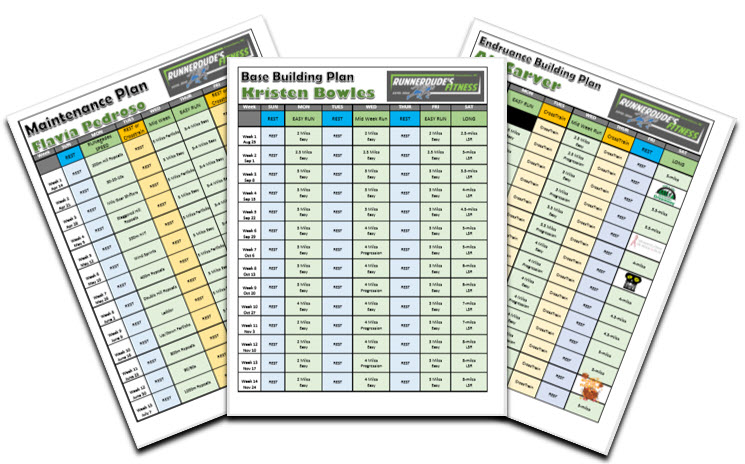 Want to increase your base running but not sure how? Want a Maintenance Plan to keep you running so yo won't lose your base? Want a plan to increase your Endurance and Stamina? 
RunnerDude's Fitness can Help! We'll create a 12-week custom plan to fit your running goals. Runners often want to improve their running, build a stronger base or increase their endurance, but aren't quite sure how to start. That's where our expertise can help you safely reach your goals.
Cost: 12-Week Custom Running Plan $100
Within 24hrs after purchasing your plan, you'll be contacted via email to get the information needed for us to start crafting your plan. Have a question before purchasing? Email us at runnerdude@runnerdudesfitness.com

Limited Time Special Offer! Save $10!
Use Promo Code: SAVE10 at checkout!