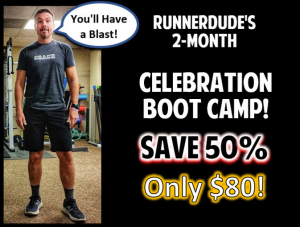 Begins with your first workout!
2-Months/16 Workouts!
Join RunnerDude's Special 2-Month  Celebration Boot Camp and We'll help you get back at it with fun challenging workouts!
This group will join RunnerDude's existing boot camp for a special 2-months (16 classes) of awesome workouts! Each high-energy workout is designed to jack up your metabolism and burn that fat as well as provide full-body conditioning, balance, and agility.
Our boot camps are for all ability and fitness levels. When needed, RunnerDude will make modifications for exercises. We don't yell in your face or throw tires around. But we do give an awesome full-body workout in a fun format. You'll get a great workout and have fun too! Yes, that can happen!
Attention: Due to the covid-19 restrictions, participants will need to provide their own mats and bring a pair of light to medium dumbbells as well as water and a towel.
Start Date: Your 2-month plan begins with your first workout
Days: Tuesday/Thurs
Time:
Location: RunnerDude's Fitness (2309 W. Cone Blvd. Ste. 120) Parking lot behind the complex
Fee: $160 (16 classes) Use Promo Code CELEBRATION at checkout to save 50% making it only $80!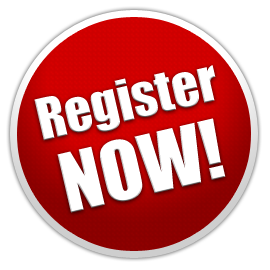 Use Promo Code  CELEBRATION at checkout to save 50%